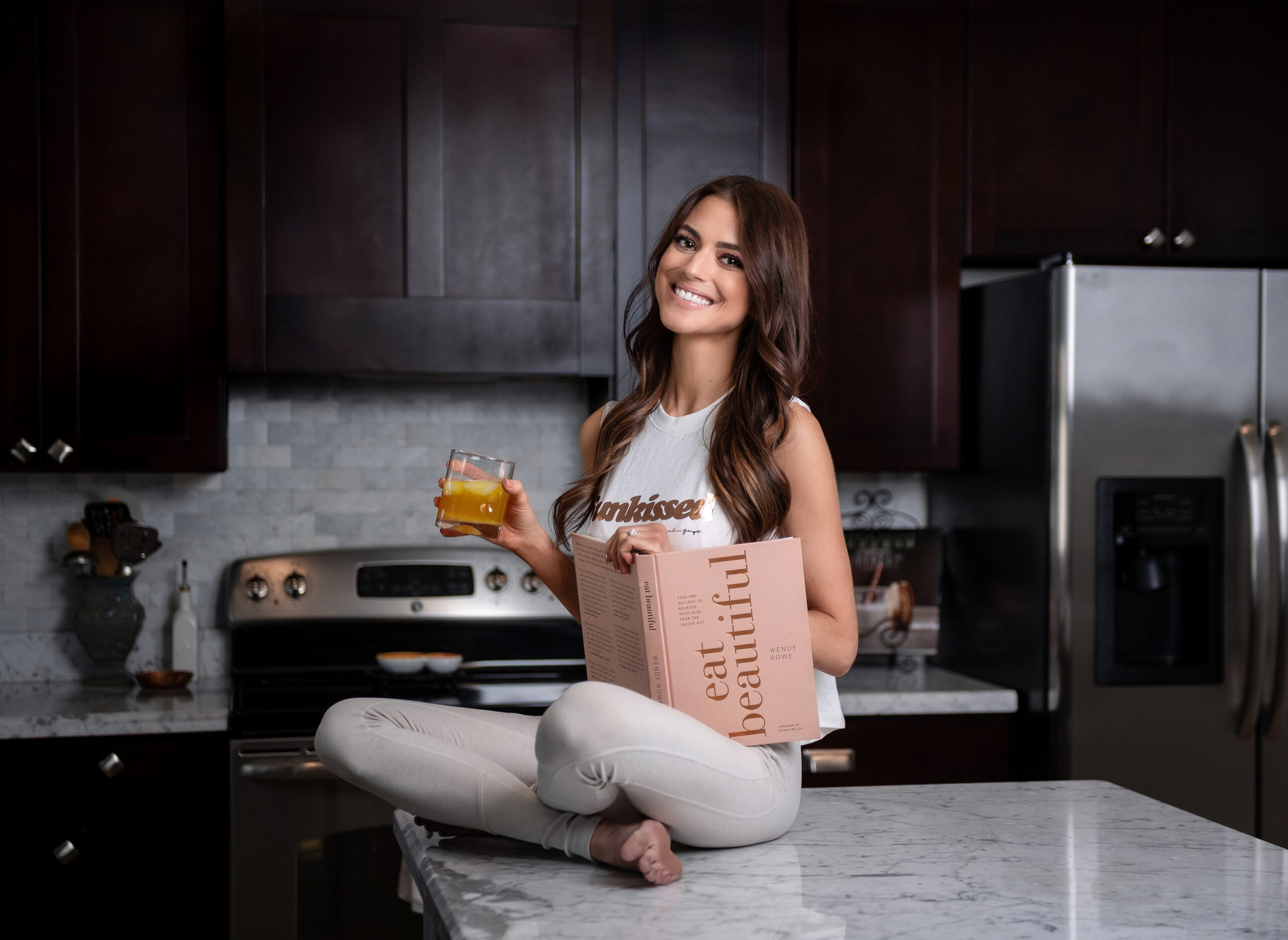 Health at Home for the Holidays!
Posted on
December 13, 2020
This Holiday Season is sure different than we're used to. With the added stress and change of routine that has been brought about in 2020, it can be easy to give up and just put your self-care off for a later day when things 'get back to normal.' But a wise person once said – "This is your life. It's not a dress rehearsal!" In other words, there is no better time than the present to prioritize your well-being for not just the good of your sanity, self-worth and health, but also for the impact you will have on those around you too!
Your skin and digestive systems are the first lines of defense from the outside world, and are therefore extremely important to pay attention to and keep healthy! They will also tell us when they're not being taken care of. This is sometimes subtle, but will get more loud and clear with chronic cases. The effects of your gut and skin health present themselves in acne or psoriasis/eczema breakouts, rosacea, lines, pigmentation, dry/cracking skin, upset stomachs, poor digestion, lack of clarity, mood swings, and more!
By properly caring for your skin, as well as being mindful of your eating habits, getting adequate sleep, and exercising, you can be proactive in being your best self now and into the New Year! Here are a few tips to keep you on track to having a healthy mind, body, soul & skin:
1) Incorporate Self-Care into your daily, weekly, and monthly routine..AND let go of any associated guilt! This is SO important. Taking care of yourself should be part of your job description. Add it to your TO-DO list ASAP. Once you become more intentional about self-care it will become a life-style change. The ripple effect is contagious!
2) Deep Breathe. Take 5 minutes three or more times per week to close your eyes and deep belly breath with your nose. Let go of any negative thoughts or doubts with each exhale and focus on just your breath during that time. It's easier said than done at first, but once you start taking the time to relax for even just a few minutes, you'll crave this crucial part of your daily routine.
3) Put the phone down. Step away from the phone once and awhile and you'll see that you'll survive! The constant stimulation of the light emitted from phones and TV disrupts our REM sleep and dreaming, as well increases inflammation and feelings of anxiety. To set yourself up for a good night's sleep, try reading a good book, meditate, or use that time to journal about what you're grateful for. These little things can improve sleep and therefore your overall nervous system and mood!
4) Clean your face! 2x/day, morning and night, cleanse with a SLS-free cleanser for 1 minute, and apply the proper moisturizer (with sun block during the day) at the very least. These 2-5 minutes just twice a day have a cumulative effect on the skin's health and overall appearance, so don't skip it! Plus, it's just that little way to treat yourself each day that makes you feel good.
5) Book an appointment for YOU time. Have someone take care of you for a change. Whether it's a mani/pedi, massage, facial (my personal favorite ;)), acupuncture or time with a personal trainer. You deserve it!
6) Eat more whole, seasonal foods. Just adding in a few more veggies a day as opposed to packaged or processed snacks and sweets can impact your health and skin in a dramatic way! Roast some squash for a little Beta Carotene, throw kale or spinach in your pastas for more Vitamin C and immune support, or sprinkle pomegranates on your salad for more antioxidants and to support your heart health. Try a new, whole and in-season food each week to switch it up and keep meal-time interesting!
7) Give. It can be something as little as giving a compliment, or as big as sending a friend a care package, but spreading a little love can make you feel good for days to come!
8) Incorporate a hydrating facial serum to prevent and repair dry, cracked winter skin. Ingredients such as Edelweiss stem cell, refined grape seed oil, linoleic acid (omega 6), sodium hyaluronate, pumpkin seed oil, squalane, and vitamin e support proper skin barrier function and hydration. Locking in essential nutrients through the skin is like eating a healthy diet, and will make glowing skin more easy to achieve.
9) Call a friend! Lack of social interaction is taking its toll on us, whether we see the effects now or not. It has been scientifically proven that social connection improves quality of life and health, as well as leads to longevity. If you're not seeing friends and family members in person, just a phone call can even brighten your mood and make you feel more connected. (PS. Social media does NOT count.)
10) Laugh! Watch a funny movie, reflect on fun you've had in your life, or use that time talking to a friend or family member to reminisce on great times you've shared. We can all use a good belly laugh, and all those feel-good endorphins they create are sometimes just the cure we need!
I hope these little practices make a lasting impact on the quality of your life. Through the holiday season and on!
XO Your Aesthetician & Wellness Fan,
Kimberly Nicole