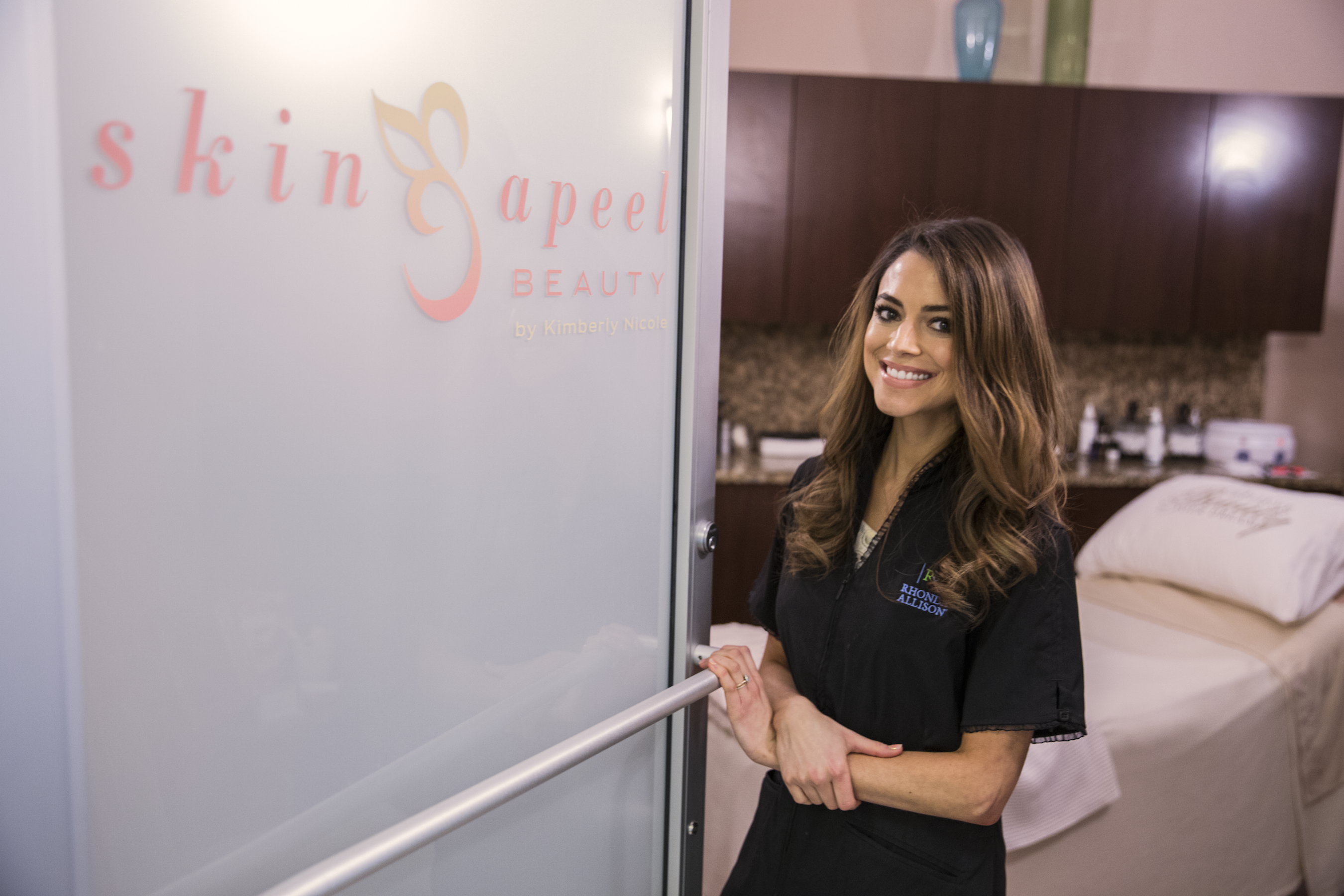 What a better way to wrap up summer and head into fall, than to FINALLY launch Skinapeel's Blog?! As you know, I love skin care and sharing information with you all from my professional perspective. There is so much information out there about skin treatments and products, and I know how overwhelming it can be. I promise to still keep these posts fairly brief, but hopefully interesting and helpful. I would also love to hear about what you all want to learn from me for future posts!
Just a couple of weeks ago I turned 34 years of age. Even though I love birthdays (who doesn't love a day that's all about them?!), I didn't feel emotionally tied to this one. I always thought mid-30's sounded so old, and now that I'm here I'm realizing age really is about how you feel. That being said, I'll be the first to admit that I like my 10pm-ish bedtime and hanging out with friends instead of going to clubs. Other than that I still feel great!
I also don't feel too bummed out about turning 34 because I still feel like my skin is just as good, and even better, than it was in my early 20's. I am often asked how I stay looking so young, and there isn't really one magic cream. There are several ways to help though products and treatments of course, but I wanted to share some other key things as you read on that make all the difference.
Growing up, my mom always made sure we used at least a cleanser and a moisturizer on a daily basis. Since I was already on a good skin routine, it wasn't hard to keep it up in college. When I was 22, I started working at a skin care and beauty boutique close to my college campus. It was there that I heard that not washing your makeup off at night ages your skin 7 years! What?! Whether or not that was a fact, I never went to bed without washing my face again that's for sure!
After graduating with my Communications Degree, I went on to work in corporate sales and education for a prestige skin care company. I learned even more about basic ingredients, science and skin types. I also worked with several key departments including marketing, product development, research and development, the sales/education field team and purchasing. It was then that I realized that really had a passion for not only skin care, but helping others look and feel beautiful as well.
All of this experience was truly invaluable in becoming an Esthetician. Through continual education and helping to train other Estheticians, I've learned so much more than I ever thought possible. With all the information and misinformation out there about skin, it's more important than ever to have professional advice. As a now 34 year old that is still told I look 22, I feel confident in sharing the following tips with you. I hope you find it helpful in your journey to age with grace!
Drink lots of water. I know it sounds so simple, but water is important for every cell in your body. It's worth all the trips to the restroom. 😉
See a professional to get on the right vitamins and supplements. We are exposed to so many toxins in our environment, and they build up over the years. Since we're not dieticians or nutrition experts, it's really important to find someone you trust (I see a Naturopath) to tell you what is best for YOUR body and health.
Wash your face! Twice a day preferably, please and thank you.
Get on a Vitamin A (Retinol or Retinaldyhyde- this does not include over the counter or prescription RetinA), Peptide, and Antioxidant-loaded serum or moisturizer. These are the GOLD STANDARDS of Anti-Aging. Tried and true.
Always wear a Sun Block that is zinc-based. You can also layer sun block with a mineral makeup that is breathable and talc/paraben free.
Drink juice – Not OJ or Ocean Spray. You know the kind. Juice greens and fruits yourself or go to your local juice bar and drink it whenever you can!
Listen to your body. It has this weird way of telling you what you need. Sleep, a walk, some strength, it's full of food and can't handle more, etc. Being in touch with this will give you so many benefits.
Learn to say no. This one took me a long time. If you're tired, over-worked or just have a gut feeling you shouldn't be doing something then don't!
Be grateful and kind. A wise friend once told me to write 3 things down every day I'm grateful for. I don't quite keep this up, but when starting to stress I'll think of what I'm grateful for and this helps me to stay happy…and frown-line free!
Be YOU! Embrace who you are and love yourself first. This should really be #1 on your list!
Check back in for in-depth info on these tips and more on future Blog Posts. Please feel free to leave a comment below or message me with any questions or topics you want me to cover!
XO Your Esthetician,
Kimberly
SaveSaveSaveSave